Korea...is very interesting when it rains, it doesn't seem to deter people from going out and such... at least not very much~ and you know... back in the states... in general~ everyone carries a black unbrella.... here...the umbrella's are sooo colorful~ I wish my bus had taken its time arriving at the bus stop today~ so I coulda taken some photos... but maybe next time? I'm expecting it to rain again while i'm here~
....
Random photos:
Where are the trash bins in Korea? I can't ever seem to find a trashcan! I carry home all my garbage...well really I put my garbage in my bag so I can chuck it once I find a bin... but very rarely do I ever find a trash can! I really am surprised Korea isn't more polluted with the lack of garbage cans... here is a photo of the lamppost next to my bus stop... I guess people improvised a trash bin~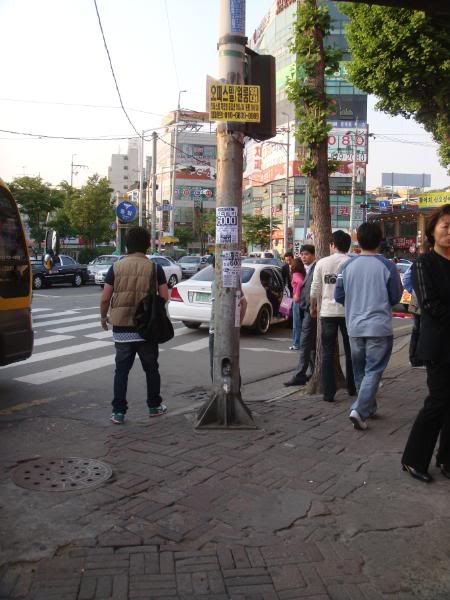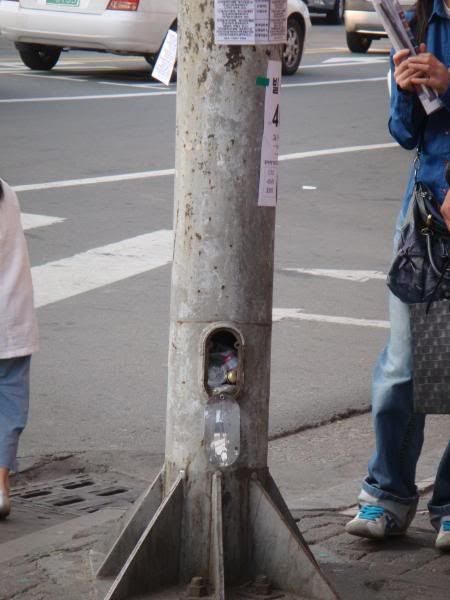 We all know that I'm a sucker for packaging... everything is Korea has such cute packaging!! Its sooo hard to pick something to drink... because i'm attracted to like every drink on the shelf...because it all looks sooo pretty!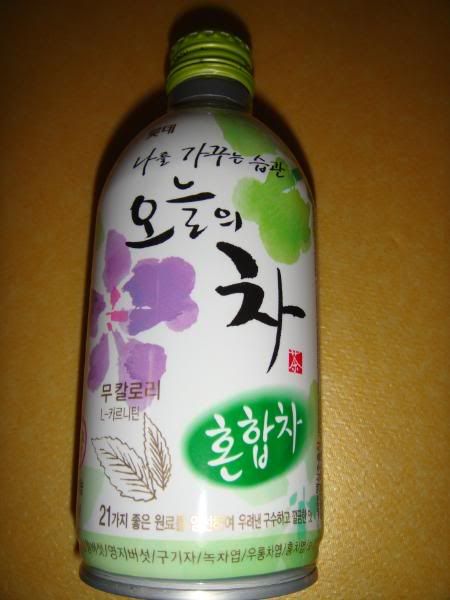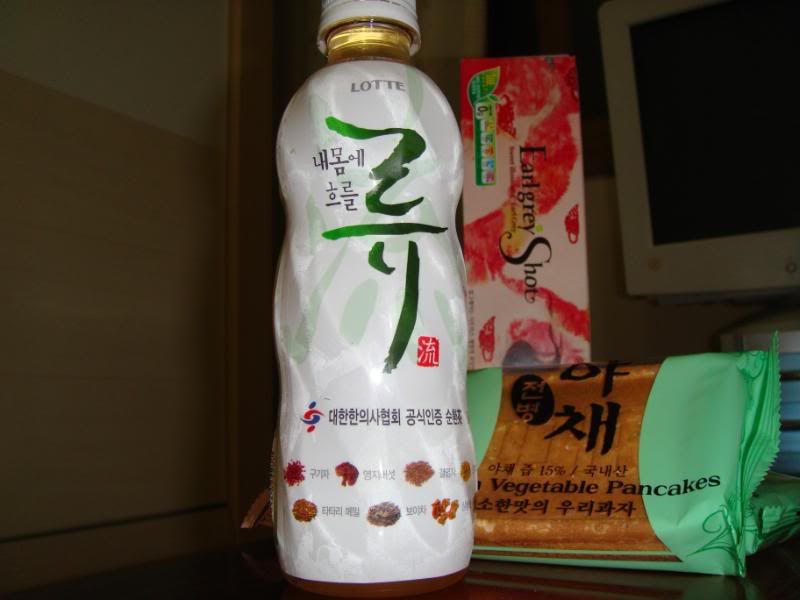 these are basically all bottled tea's~ The last one on the right... was the biggest disappointment... it was a flower tea... which normally i don't mind flowery tea's but this one... was like over poweringly flowery~
Here are 2 of the 3 doggies that live here... these are the 2 that hate me... they bark at me whenever I come and go~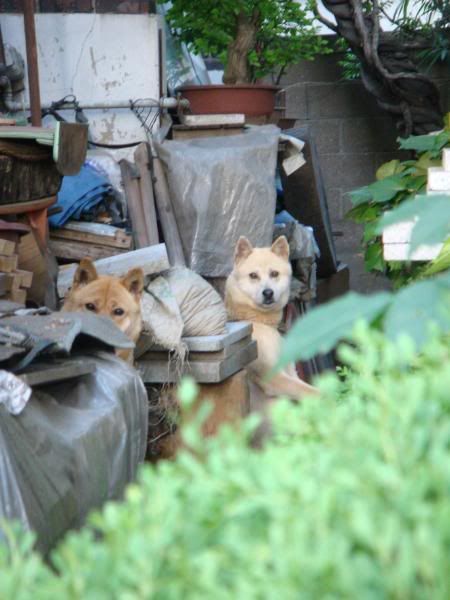 This is a photo I took on Friday on my way home from clinic... its the park across the street from my aunts house... this was the 1st time I saw the fountains on~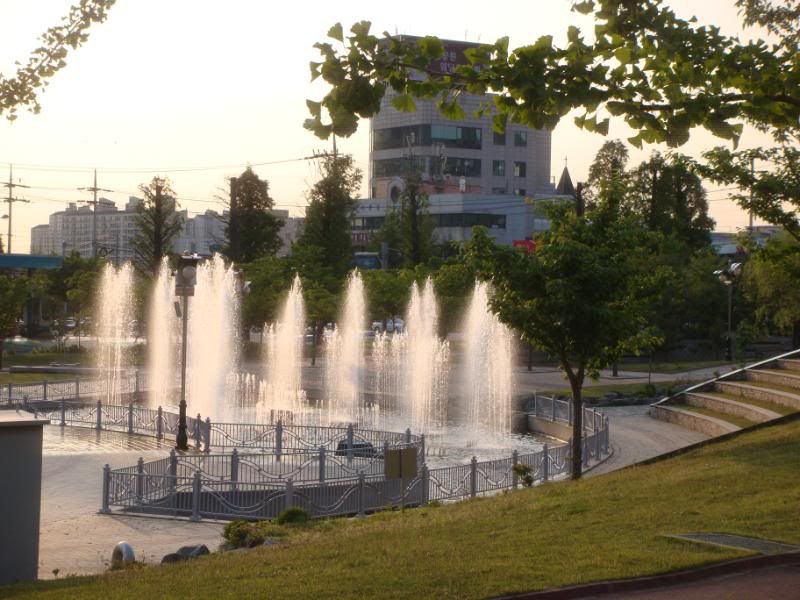 Pictures of Seung Joon... he doesn't really speak yet... he's very funny though~ he likes to back his powerwheels into his brother...who doesn't actually seem to mind~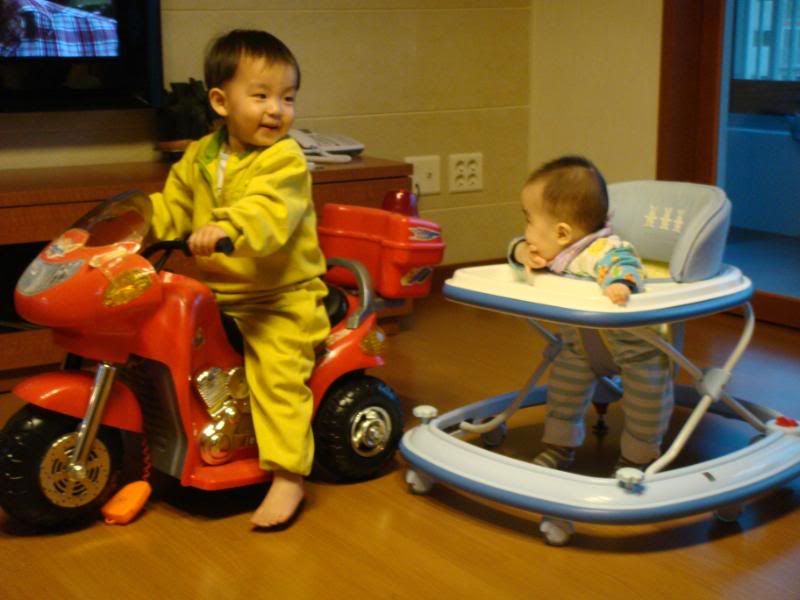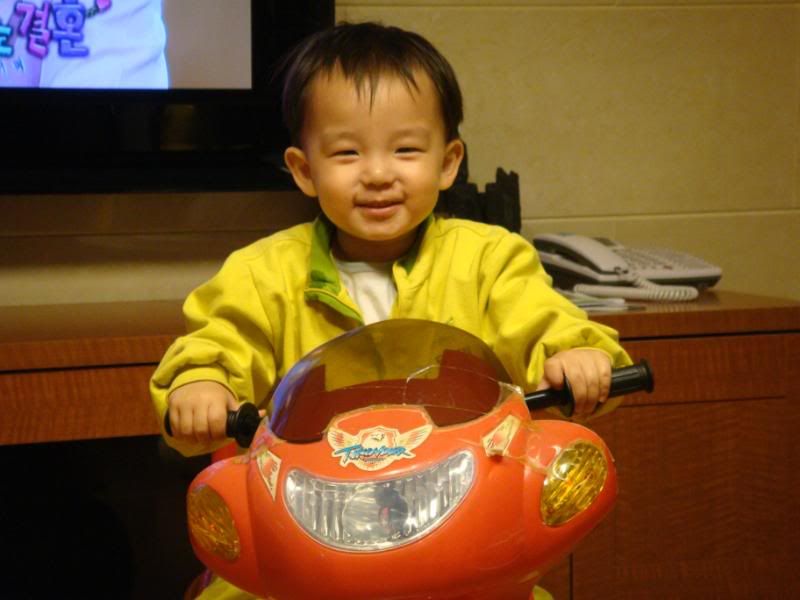 Seung Joon and my uncle in his new favorite hat...the BeiJing 2008 olympic hat I brought him from China~